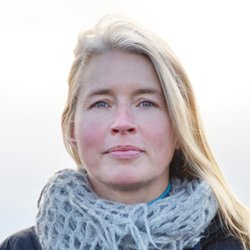 Eva Bakkeslett (NO)
artist/Curator
Eva Bakkeslett is an artist, filmmaker and curator exploring the potential for social change through aesthetic perspectives and gentle actions.
Her socially engaged practice often combines film, participatory events and workshops.
www.evabakkeslett.com
She creates spaces and experiences that challenge our thinking and unravel new narratives, that brings our attention to the patterns that connect us to the earth as a living organism. Eva shows, lectures and performs her work worldwide and her films have been screened in numerous film festivals and art events. In 2009 her film Alchemy w as shown at MoMA, New York. She co-curated the interdisciplinary event Gentle Actions a t Kunstnernes Hus in Oslo in 2010 and recently co-curated the program Repair for ROM for Art of Architecture in Oslo. Eva has an MA in Art & Ecology from Dartington College of Art in England. She lives on Engeløya in North Norway where she now has created an Artist Residency program and studio to make a platform for aesthetic collaborations and enquiry founded in ecological and interconnected thinking and working.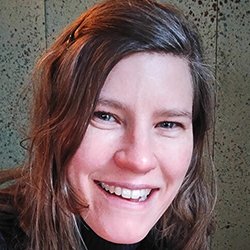 Ulrika Jansson (SE)
artist/Curator
Ulrika Jansson is a Swedish artist, educator and curator based in Göteborg. In her site-specific practice she inquires how we, by engaging with stories, history, values, materials and ecology at specific locations, can gain an insight into interconnections between other creatures, people, places and times.
ulrikajansson.b-cms.se
Her public art works often engage with and accommodate birds, bats and solitary bees. She engages in and initiates interdisciplinary collaborative art projects exploring socio-ecological relationships, such as in Cultural Adaptations, a Creative Europe project led by Creative Carbon Scotland 2019-2021. She has taught and lectured at institutions including Konstfack, Uniarts Helsinki Academy of Fine Arts and Stockholm Culture Council.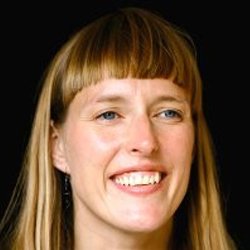 Ulla Taipale (Fi)
Curator
Ulla Taipale is Finnish curator and researcher who works internationally. She is specially interested in enhancing cultural and ecological biodiversity through art & science interventions, and in building bridges between art and science communities, facilitating dialogue between artists, creators, scientists, and the general public.
www.capsula.fi
melliferopolis.net
She has often collaborated with biological research stations and botanic gardens. Her two ongoing artistic research projects are related to urban honeybees and to forest and atmospheric sciences. She has a BSc in Environmental Engineering and an MA in Visual Cultures, Curating and Contemporary Art from Aalto University, Finland. She is art&science curator at INAR / University of Helsinki at Climate Whirl art program.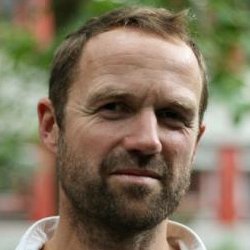 Oleg Koefoed (D)
Researcher / Co-Curator
Oleg Koefoed (D) is a philosopher devoted to opening up the art of philosophy to the interwoven complexity of the world. The concept of Action-Philosophy is one of the cores of the agency Growing Pathways (that Koefoed founded with Kajsa Paludan in 2016).
www.growing-pathways.com
This "nature relations agency" uses methods combining artistic approaches, philosophy and cultural mapping, with digital participation and network building. Through these tools, the agency assists partners and clients in intertwining strategy with biodiversity, spatial and ecology support actions. (http://growing-pathways.com) Koefoed is also engaged in research and writing, through action-research partnerships and through Copenhagen Business School.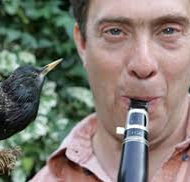 David Rothenberg (US)
professor of philosophy and Music
David Rothenberg (US) is a professor of philosophy and music at the New Jersey Institute of Technology. He makes music live with the sounds of nature, records music with other species, and writes books and makes films about the process. His books and recordings in the field of interspecies music include Why Birds Sing on birds, Thousand Mile Song on whales, and Bug Music on insects. These works have been translated into many foreign languages and have been the subject of documentary films and radio programs in many countries, including Finland, Germany, France, Denmark, the UK and the United States.
Heli Aaltonen(FI/NO)
drama/theatre pedagogue
Heli Aaltonen is puppeteer, storyteller, drama/theatre pedagogue, and scholar in theatre and performance science. Associate Professor in Drama and Theatre in Norwegian University of Science and Technology in Trondheim. Her research interest is connected with green drama, environmental theatre projects, community-based performance and storytelling projects, where the focus is eco-social change. Her speciality is Finno-Ugrian mythology, fairy tales, Runo singing and multilingual storytelling. Heli comes from Turku in Finland.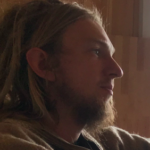 Andris Fågelviskare(SE)
Birdwhisperer
Self taught birdwhisperer who imitates 130+ bird species from all over the world. Andris is a bird and nature activist and continues his journey to teach about the importance of listening and acting mindfully as humans on this multi-species earth.Andris is a spokesperson for the birds and has performed his songs on numerous different media.