Copenhagen has experienced growth in the number of human inhabitants in recent decades. Some of the city's areas are important stopover zones for migratory birds. As the human presence in the city goes back at least 5000 years, birds and humans have intertwined their lives together for millennia in the city as it grew. Yet we rarely think of the city in terms of its birds. In the age of the Anthropocene or the climate crisis, the conditions for coexistence are constantly changing. A number of new neighborhoods are popping up, Ørestad close to Naturpark Amager, Nordhavn, which has its own small nature pocket on the 'Nordhavnstippen'. In that change, it is not always easy to see what the status is, not least from the birds' perspective. How will life between birds and humans take place in the year 2021? What does the entanglement, that is the result of all those years of living together, look like? How are birds and humans "entangled", intertwined in the midst of brutal development? There are more people and fewer birds. But that is not enough to understand the situation. We need to get much closer to where the boundaries are blurring.

In the Copenhagen Nest, we will zoom in on these intertwined lives, on [bird | human]. We will work to understand what an interdisciplinary aesthetic can consist of, in different designs, via places and disciplines. An aesthetic that examines what it means to be interlocked, to share common destiny and to examine its form, and the indelible differences. We will explore how blurring the boundaries can make us wiser to the relationship between the busy and purposeful people and the flapping air lovers. Create the opportunity to listen to the other species. To be in dialogue with them. To feel its rhythms and presence, using artistic ways that either make us present and feel them (and ourselves), or register their being, distort it and share it back to them.

Entanglement encompasses all situations and conditions that are shaped by our shared history with each other as species. We turn up the sensuous presence and attention directed to the little things that fill everyday life in the meeting between humans, birds, and their common ecosystems. The daily meetings, the intersecting routes, the divided zones, changes in architecture and use of the urban landscape. The changes that happen when the birds change behavior – without us always knowing why they do it. Sounds. Odors. Track. Dependencies. We are interested in [bird | human] the zone and the aesthetics between them, beyond beauty and ugliness, we will show the human in the bird and the bird in the human. The interdisciplinary aesthetics and its anthropo-aviology will, with artistic wonder, point to [bird | human] s perception of the world.
The city is a body that feels the anthropocene changes and responds again, through the patterns and movements it contains. We will show [bird | human] world as at once one and a thousand, rather than dividing it into the human and the non-human. Instead of seeing the city as human, through which the birds migrate, we will examine the city as a body that lives by movements – a body where [bird | human] movements are just some of the many webs that the city weaves. We want to draw a city that is told by a different memory than the one we have been telling ourselves for so long. We will weave [bird | human] the city's future memory.
[Bird | human aesthetics places demands on the artists' interventions. How can we understand a bird's movements and creations? How can we through art create spaces or artifacts that are more symmetrical or dialogical? Can we mark out the territory that [bird | human] draws with its movements? How are its traces felt, in the city's patterns and spaces? How does [bird | sound human being]? How does the cemetery offer a place where [bird | human] can feel himself? Can we feel the nuances and differences in varieties of [bird | human being]?
All the artists will work site-specifically. The ambition is, in addition to working from issues such as those above, to make it possible to open up those spaces / places to outsiders (the audience). In addition, samples will also be taken from the places and interactions between species, so that we can create a third space – an exhibition space – where it is possible for the audience to witness the interactions after the fact.
In the Copenhagen Nest, we will zoom in on these intertwined lives, on [bird|human]. We will work to understand what an interdisciplinary aesthetic can consist of, in different designs, through places and disciplines. An aesthetic that examines what it means to be interlocked, to share common destiny and to examine its form, and the indelible differences.
The Nest will happen in collaboration with these artists: Nana Francisca Schottländer (dance og choreography), Alexandra Buhl (photo), Maiken Vibe Bauer (sound), Andrea Fjordside Pontoppidan (text/litterature), Laura Winge (co-design) and the group Becoming Species (performance). The Nest is curated by Oleg Koefoed og Nikoline Jørgensen and co-curated by Ulrika Jansson.
ARTISTS
NANA FRANCISCA SCHOTTLÄNDER (PERFORMANCE, VIDEO, FOTO & INSTALLATION)
Nana will work with landscapes and bird life at Jorddepotet, where she is already engaging on several projects. The landfill is a new land, a land of the future – piled up by excavations from buildings and metro tunnels, it is shaped where there used to be sea, at the tip of Nordhavn. Now it forms the starting point for new life to move into the material stories that are thrown together here. Life moves in, in the form of plants, animals, humans, insects – and birds. It is a material starting point for a future, composed of unmanageable numbers of past. How do bird and human narratives fit into this process? In collaboration with some of the project's other artists and the birds of the place, NFS will look at the possibility of recreating and embodying a hybrid human-bird creature that can come to life in the Earth Depot's landscape and become part of its mythology.
The studies of the area form the basis for performance, text, photo and video works, which can be included in the further course of the project.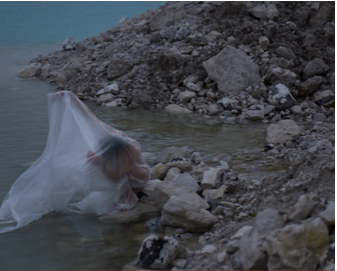 Mini-Bio
For the past 20 years Nana has worked with hybrids in the intersection between dance, performance, installation and concept art. Her field of work is exploratory and site-specific and always based on the body as a tool and material.
ANDREA FJORDSIDE PONTOPPIDAN (TEKST)
Andrea AFP will work text-based and focus on two very different places in Copenhagen: the land depot in Nordhavn and Søerne – ie areas that are located in the center and on the periphery of city life. She will write a text that is based on the bird life in the Earth Depot, but which mixes this documentation with mythological material in the form of the mythical figure Harpyen, which is both a bird and a human / female body. The text will, with inspiration in i.a. Alexis Shotwell's "Against Purity" address issues of toxicity, gender, and viability. It will oscillate between places, and therefore also take on life within the tangled lives that are made visible around the Lakes in Copenhagen; this human tivolisation in the form of the swan boats, which causes both collision and interaction between birds and humans. Andrea will make a text site-specific, perhaps by integrating text into the landscapes. She is also a possible editor of the anthology Northern Bird Cultures.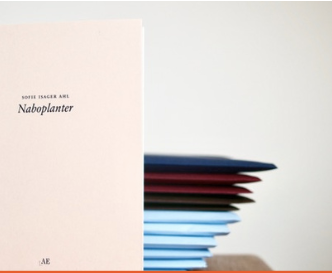 Mini-Bio
Andrea is a cultural communicator and writer, editor & curator at the Laboratory of Aesthetics and Ecology. She holds workshops on relationships with species and nature, runs agriculture close to the city and in addition to setting up and publishing works, has written about carrier bag theory, soil connections, plant understanding etc.
MAIKEN VIBE BAUER (SOUND)
Maiken will focus on Vestamager and the birds that live and stay on selected sites there. Habitats and (urban) landscape are unique, diverse, changeable. It contains rich biodiversity, history and volatility, as well as the opportunity for listening and creative dialogue. Like Lammefjorden, Vestamager is a dammed country, an anthropogenic and historical landscape. It characterizes the intergenerational relationships, whether they are intentional or just arising. Through site-specific field recordings, the significance of the anthropogenic landscape in relation to [bird man], for deeper auditory and territorial connections is investigated. A possible soundscape-based approach to the landscape as an 'acoustic community', a symbolic unit created by and within an acoustic space, can lead to processes (eg bird flute workshops) and works, eg a multi-channel work for the landscape and a site-specific sound walk with recordings and archive sound that weaves together with conversations with researchers and ornithologists about accompanying species, genera, anthropogenic landscapes, etc.
Mini-Bio
Maiken's work ranges from audio installations, multichannel works and video to documentary forms such as audio essays and archives. She explores how places and their stories resonate; in memory through narratives and various materials such as manifestations and acoustic territories. Sound is the primary medium, but she explores how our senses resonate with and on the environment, and how these rhythmic conditions negotiate place; as a constant occurrence – for example on the dammed Lammefjord.
ALEXANDRA BUHL (Photo, video, sound)
Alexandra will explore the coexistence of birds and humans in its immediate environment (Nørrebro etc.), put in relation to the zoological museum's stuffed birds: On the one hand, she will in audio and video sequences capture the volatile, ordinary birds that surround us in our everyday life in the city, e.g. injuries and seagulls living off our waste. On the other hand, with photographs taken with a macro optic, she will go very close to the museum's immobile bird collection. Including both stuffed versions of everyday birds, but also of bird species that have been in Denmark before, but which are now extinct here. Her goal is in this way to investigate the mutual influence that exists between bird and human (life and death) and the nature we usually take for granted.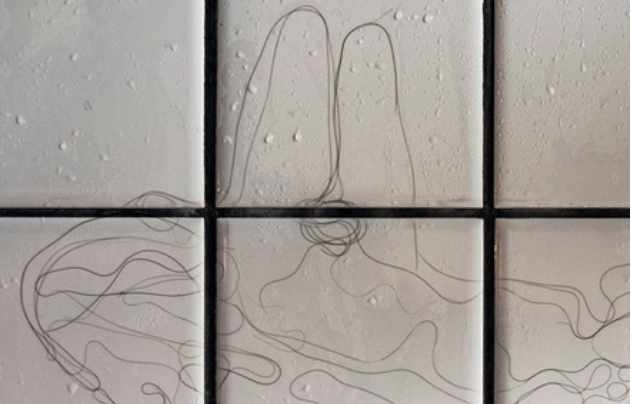 Mini-Bio
Alexandra Buhl (b. 1976) uses a combination of documentary and constructed material – video, sound, photography and digital collages – in a study of the crossroads between man's linguistic and bodily encounter with the world. In addition, she is known for her experimental drawings with hair / hair strands. In collaboration with Co'Libri Bogbinderi, she has created the award-winning book Hair Drawings, and together with composer Ellen Birgitte Rasmussen and performance artist Nana Francisca Schottländer the project Inseparable Together.
BECOMING SPECIES (PERFORMANCE / WORKSHOP)
Performance and activist group Becoming Species will create a performance / workshop on the Becoming Birds process. Each of the participants will turn into a bird. We do not yet know which birds we will become; we explore it in the process and let intuition guide us. We feel our intertwining with the birds. We examine needs, sounds and movements from the bird's perspective. How does it feel to be a bird? Breaking out of an egg? Having a beak? Having feathers? To be able to fly over the country? How do birds communicate? What environment do they thrive in? How can we create a better environment for the birds? We would like to invite others to join a guided Becoming Birds workshop to experience the process. The performance consists of three parts: a meditation / inner perspective workshop; invitation to participate, and an open dialogue with the participants about their experience and new perspectives on entanglement between birds and humans [the bird-human species].
Mini-Bio
Becoming Species focuses on the survival of species and biodiversity by becoming even the same species and giving nature a voice, movement and expression. Our quest to become other species is not rooted in a romantic notion of the goodness of species and nature. It is a study of new perspectives and a critique of the structure and worldview that has created and escalated climate change. Becoming Species consists of 9 members with backgrounds in natural therapy, yoga, activism, dance, teaching, cultural communication, philosophy, performance design, visual arts, literature, astrology.
LAURA WINGE (CO-DESIGN)
In an installation, Laura will reflect on the missing birds and the holes in the sky after them in dialogue with an ornithologist. It will primarily be an aesthetic practice that takes place in one of the 'nature reserves' in Copenhagen which are pressured from several sides. The mirror installation is followed by a design anthropological project on coexistence with city birds, e.g "The visitors". Flocks of storks exposed in Sweden that will be part of the street scene in DK. Haraways Curious Practice / 'polite visiting' is examined in conjunction with a design anthropological documentation of coexistence with 'wild' birds in the city, urban species, bird's eye view, bird houses, bird control, flocks of pigeons and carrier pigeons. Outcome can be action-packed dialogues that put birds and humans in connection with each other. A facilitation of connection-creating actions. What happens when we feed the birds we have hired humans to exterminate? The pigeons in the town hall square, the seagulls in the airport, the roosters roaring? Other dialogues …
Mini-Bio
Laura Winge is a Design Anthropologist and PhD Fellow. She creates co-design processes for others and her own (dialogical) works. Laura focuses on interdisciplinary collaboration and is particularly interested in using stories and other formats such as service travel and documentaries that convey insights and results so that they are useful for further work. She has solved site-specific artistic decorating tasks and exhibits works at home and abroad.